Today Dino Salvatore from McDonald Partners Real Estate presented a cheque of $720.00 to Craig Byrne from the Grays Point Rural Fire Service. McDonald Partners raised the funds at the Gymea Spring Fair held on the last Sunday in October. Dino said "What a great effort the team at McDonald Partners made, we raised $720, which is $200 more than our last fundraiser. We love raising money for local organisations and what better than those men and women that protect us and our beautiful area throughout the fire seasons".
Craig Byrne said the money raised will go towards new equipment and training in the station. He said the men and women of the station all volunteer their time and are proud to serve the area they live in.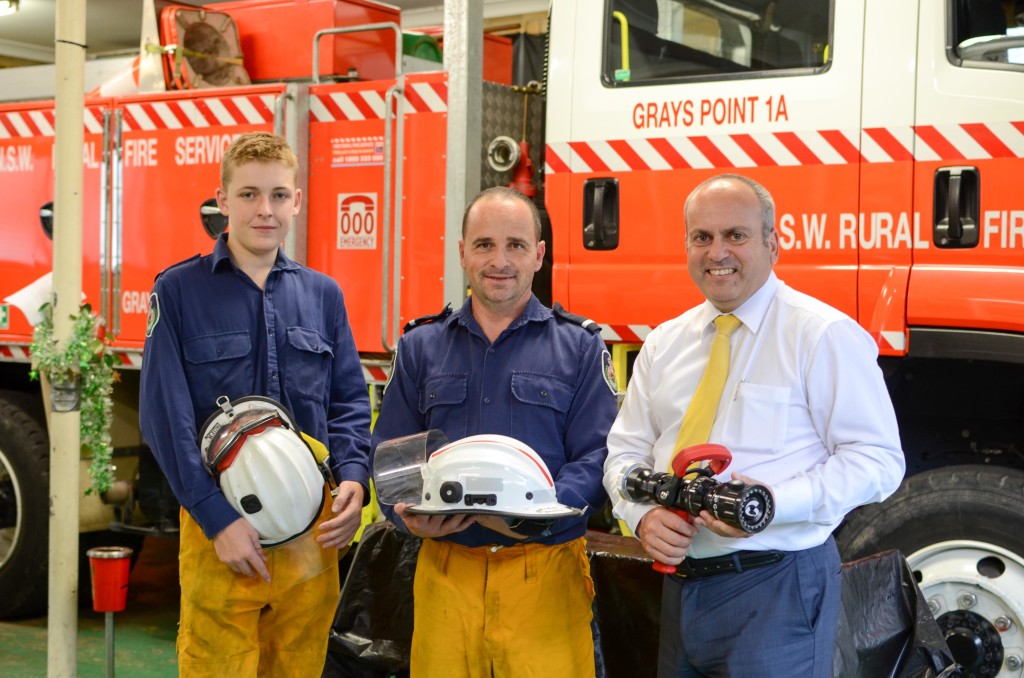 Last year, McDonald Partners raised $520 for the GPRFS that was used towards the purchasing of new helmets and other equipment. Dino Salvatore and the team at McDonald Partners have said they look forward to raising more funds for the Fire Service in 2016.